collaborative projects, platforms & partnerships to scale solutions to ecosystems, energy, materials & water challenges.
The US BCSD is an action-oriented and member-led nonprofit business association, founded in 1992 to give leading US businesses a platform to mobilize boots on the ground and work together to design, implement and scale sustainability solutions. The US BCSD is a Global Network partner of the World Business Council for Sustainable Development.
our focus areas are a guide, not a prescription
WE'RE MATCHMAKERS AND CONNECTION CREATORS - and we can help leverage OUR NETWORK TO BRING GREAT SUSTAINABILITY IDEAS TO SCALE.
US BCSD-managed projects provide an opportunity for members to join active, proven and successful efforts already underway around the US.
Our open and collaborative structure also creates opportunities for members to work together on their own deals, with US BCSD tracking and facilitation as needed.
materials
facilitating company-to-company industrial reuse opportunities that support the culture shift to a circular, closed-loop economy
Materials Marketplace
The Materials Marketplace is an award-winning regional and national platform to facilitate company-to-company industrial reuse. Through the cloud-based platform, traditional and non-traditional industrial waste streams are matched with new product and revenue opportunities, ultimately enabling the culture shift to a circular, closed-loop economy. In addition to diverting waste from landfills, these recovery activities generate significant cost savings, energy savings, and create new jobs and business opportunities.
[Re]verse Pitch Competition
The [Re]verse Pitch Competition is a social innovation program from the City of Austin and community partners including the US BCSD to help turn valuable raw materials that are currently leaving local businesses, non-profits, and institutions as waste into the foundation of new social enterprises. This four week program, run for the first time in November 2015, helped launch two new start-ups in the Austin area. Learn more at reversepitch.org.
energy
supporting the development of ambitious and practical strategies for reducing building energy consumption by 30% or more in the United States
Amplify USA
Join the scale up of energy efficient buildings in the USA.
Through a sustained private sector engagement, this platform brings together city and building value chain stakeholders to create positive market forces for energy efficient buildings. The platform's capstone is the EEB Laboratory, a structured 3-day immersion workshop, at which stakeholders assemble to address issues and challenges that affect market demand for energy efficiency and develop an action plan to unlock investments, and coordinate their actions through the formation of a multi- stakeholder EEB Platform. Amplify USA is part of a global campaign to reach 50 cities by 2020.
Energy Efficiency in Buildings Houston
The US BCSD and World Business Council for Sustainable Development (WBCSD) launched the Energy Efficiency in Buildings Houston initiative in 2014 to support the development of ambitious and practical strategies for reducing building energy consumption by 30% or more in the Houston market. This initiative is also joined by the City Energy Project, which is supporting the City of Houston, along with nine other cities, to help cut energy waste in large buildings, make them healthier environments and more profitable investments through energy efficiency.
water
a replicable business solution for improving watershed collaboration between stakeholders to reduce shared water risks
Louisiana Water Synergy Project
For the past four years the US BCSD has been working with 23 diverse companies in the lower Mississippi River Basin to address a range of water supply, water quality, stormwater and coastal resiliency risks. Companies are working together to address water quality concerns through design of a Water Quality Trading Program, and have explored new options for wetlands restoration through changes in water management. Projects and policy recommendations have emerged that have been greeted with high interest by state and local agencies, academia, and NGOs. This multi-sector teaming demonstrates that there is considerable regional interest in using the speed and efficiency of market-based institutions to seek out ways of converting water problems into economic opportunities, and to developing a collective capacity for conserving watershed systems as both private and public goods.
Strategic Alliance with The Water Institute of the Gulf
The Water Institute of the Gulf and the US BCSD, two groups that have separately tackled a number of issues involving the protective role played by the region's eroding wetlands and the importance of Louisiana's water resources, are now joining forces to collaborate on applied research aimed at finding solutions to water challenges in the region and around the world.
Strategic Alliance with Restore the Earth Foundation
The US BCSD and Restore the Earth Foundation have formed a Strategic Alliance for landscape-scale restoration and a $1 million Collaborative Fund. The funds will be used to restore 1,000 acres at Pointe-aux-Chenes Wildlife Management Area, Louisiana, the largest land area that provides the last line of defense protecting more than 250,000 people, including the United Houma Nation and Pointe-au-Chien Indian Tribe, from the threat of storms and land loss. The region is home to threatened and endangered species, commercial and recreational fisheries, and a rich diversity of wildlife and birds.
Louisiana Coastal Zone Game
A playable prototype simulation game to enable participants to explore and understand mutual interests, trade-offs, and consequences of potential decisions about funding resiliency projects. This game is designed to start conversations that lead to collaboration and action.
ecosystems
identifying and implementing member-led projects to conserve or enhance ecosystems while creating new business value and benefit to communities where they operate.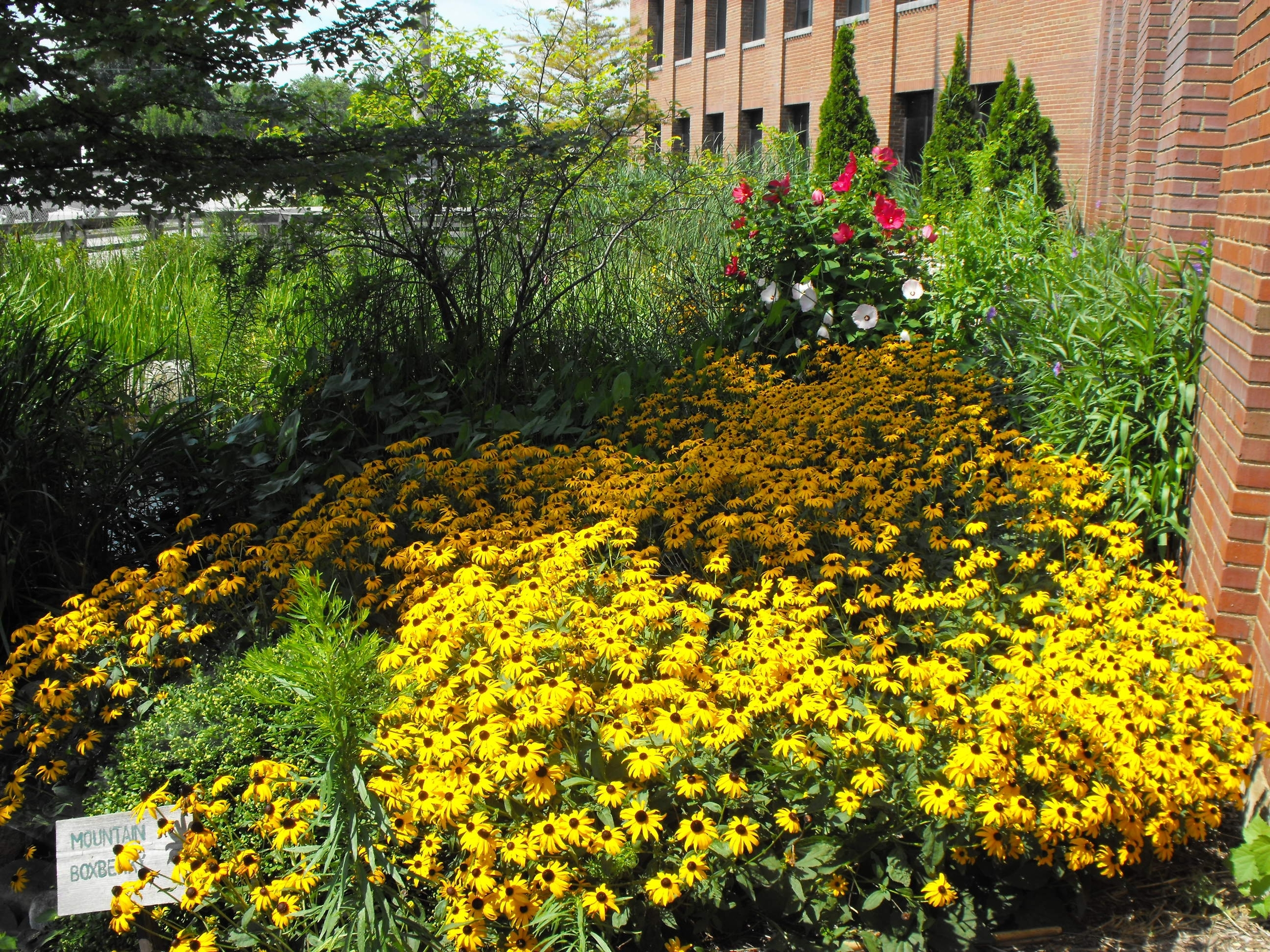 Corporate Pollinator Ecosystem Project
The US BCSD and Pollinator Partnership launched the Corporate Pollinator Ecosystem Project (C-PEP) with leading US corporations to identify and quantify pollinator habitats established and maintained at their various facilities and/or properties. This project sought to provide the total number of acres presently being used as pollinator habitats on corporate lands, creating a platform to encourage the creation of additional acreage to be converted to pollinator habitats where such opportunities exist.
US BCSD & WBCSD relationship
collaboration links global thought leadership to action-oriented, regional sustainability projects.
The US BCSD and WBCSD work together for meaningful action on urgent sustainability challenges.
The US BCSD brings 20+ years of experience with real projects, teaming with US members, government academic and NGO partners on common solutions and creating pathways to better finance, implement and communicate results.
The WBCSD brings decades of world-class thought leadership from its network of 200 global companies to grasp beyond-the-horizon views of what's coming next and break-through solutions to deal with sustainability's business challenges.
The US BCSD links to WBCSD's rich global idea flow and serves as a project proving ground and implementation platform in the US.
ACT, ENGAGE, ENABLE, COLLABORATE
Have other questions about our work? Get in touch using the form below, or hover over the staff photos to contact one of us directly.
Phone: 512.981.5417 | Email: info@usbcsd.org | Mail: PO Box 634, Austin, TX 78767